MedCapture
Parsys MedCapture © is a Windows application dedicated to the efficient collection of digital data from various medical devices and their secure sending on the Cloud platform.

Medical data entry client software
Its main features include:

A tactile and intuitive interface, designed to be accessible by non-professionals on tablet and PC.

Video and text tutorials for major medical devices.

Integrated video conferencing optimized for low bandwidth environments. With a single click, the end user is connected to a preconfigured group of remote physicians.

The integration of more than 40 medical devices from renowned manufacturers, including MIR, GE Healthcare, A & D, Foracare, Nonin, Masimo.

Full off-line support: Hundreds of medical consultations can be stored securely on the computer and automatically downloaded as soon as Internet connectivity is restored.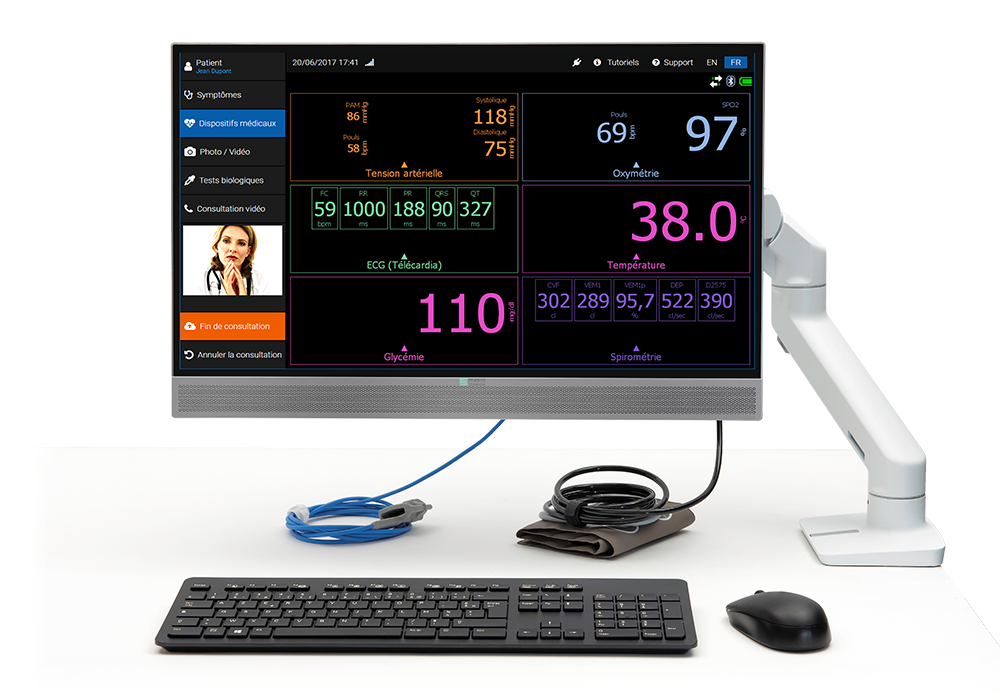 Ready to integrate telemedicine into your service?
Get in touch with our team