Parsys Cloud
Parsys Cloud is a turnkey telemedicine solution based on modern web technologies. It allows sharing remote medical data
simply and securely and organize live video consultations between health professionals and non-professionals.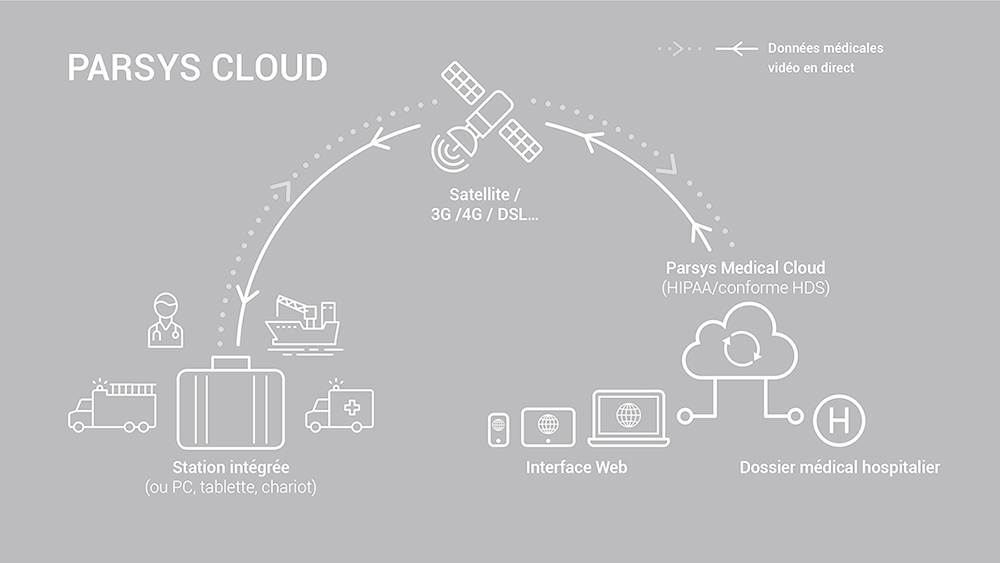 Originally designed for extreme environments (emergencies, maritime, expeditions, isolated islands), the platform has been deployed in medical centers around the world. Here are some of its main features:

A flexible medical workflow engine integrated with a computerized patient record (DPI) optimized for telemedicine scenarios.

Modules including ePrescription, an agenda to schedule teleconsultations with email or SMS notifications included.

The transmission of vital data is ensured safely even in the event of reduced bandwidth.

The integration of more than 40 hospital-level medical devices under a single user interface.

A state-of-the-art Full HD video conferencing (1080p) with advanced remote control of the camera.

A highly modular, customizable and interoperable solution based on open standards and technologies.

Remote sites can access the web platform directly through all standard browsers.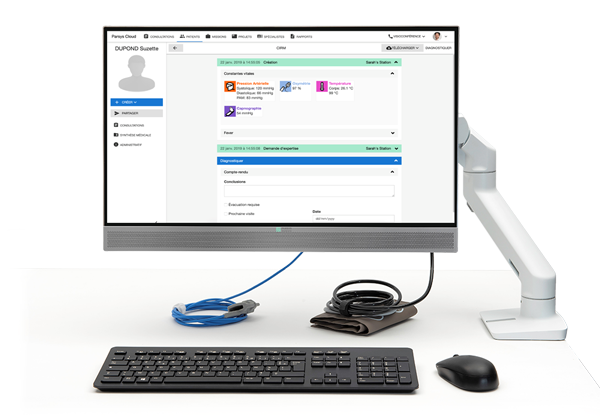 Ready to integrate telemedicine into your service?
Get in touch with our team