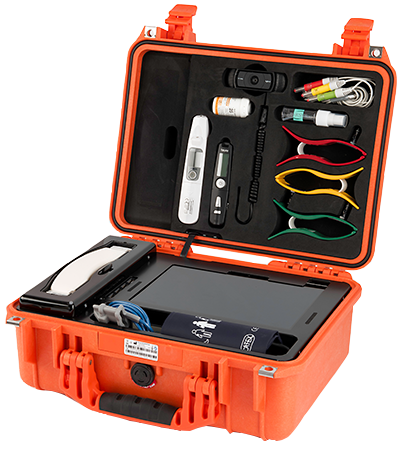 Telemedicine station
The Telemedicine Station is specifically designed to enable the acquisition and transmission of a patient's vital data in order to make a medical diagnosis. Vital data is centralized on an integrated Tablet PC via MedCapture software and transmitted and stored securely on the PARSYS Cloud.

ELECTROCARDIOGRAPH
12-lead, no consumables and wireless automatic transmission.

PULSE OXYMETER
Indestructible, washable and reliable.

BLOOD PRESSURE
Automatic, with armband and digital display.

TOUCHSCREEN TABLET PC
Wired and wireless communication (WiFi & Bluetooth®).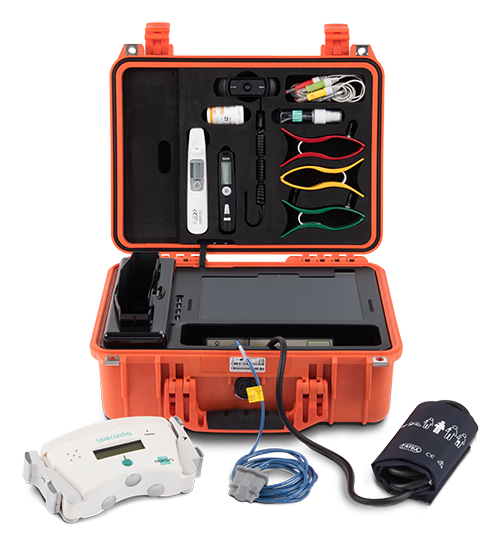 Structure, size and weight
Telemedicine station ECG-PNI -SPO²
Input and transmission mode
Bluetooth, 4G, LTE, Wifi or Ethernet
Power supply
Rechargeable Lithium battery
Single-shot charging system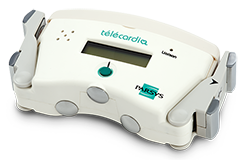 Telecardia

12 leads, 12 channels. Without consumables. Capture in less than 15 seconds. Bluetooth transmission. Durable battery.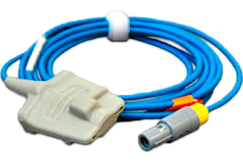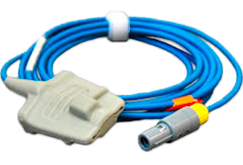 Pulse oxymeter

SpO2 measurement. Short-term and long-term heart rate. Indestructible sensor. USB transmission.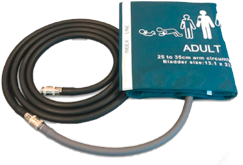 Blood pressure

Automatic. Interchangeable armband. Measures digital display. Ajustable for 1 or 3 successive measurements.

Ophtalmoscope
Small and light, full diagnosis, wireless connection.

Stethoscope
High performance, ease of use, overall compliance.

Otoscope
USB digital polarizer, 1.3 megapixels, LED light.

Thermometer
Wireless infrared, reliable, ease of use, wireless connection.

Ultrasound
USB, compact, ultrasound probe, automatic mode, high quality image.
Dermatoscope
Polarizing, USB digital, 2-megapixel resolution, LED lighting.

Glucometer
Light, easy to use, wireless connection.

Spirometer
USB, sleek design, ease of use.
Ready to integrate telemedicine into your service?
Get in touch with our team