ARAB HEALTH 2016
25 – 28 January 2016
Dubaï International Convention & Exhibition Centre, UAE
Stand n° SAF 10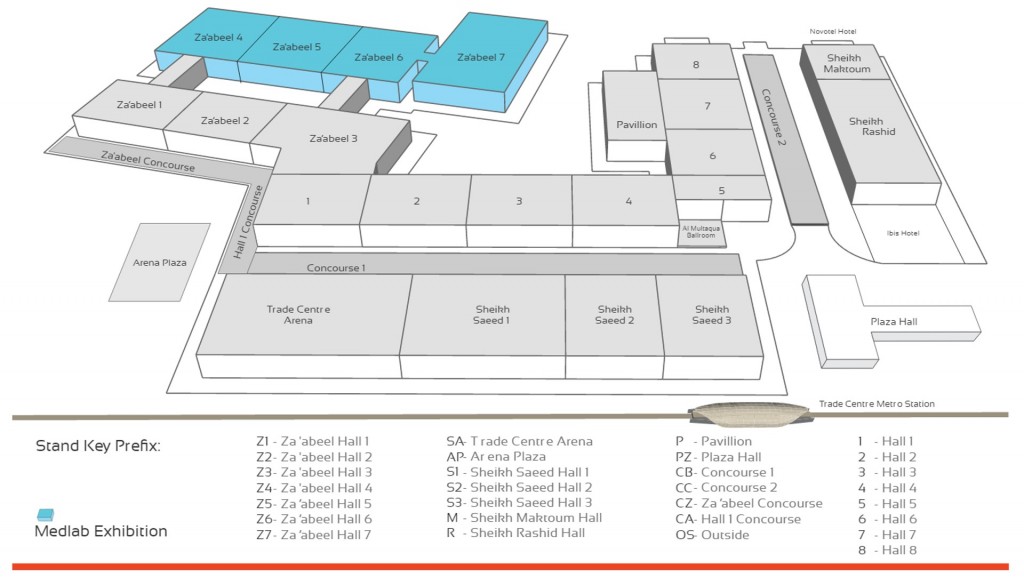 ARAB HEALTH is the Arab world's most comprehensive trade show presenting the latest in Medical Technology, Commodities and consumer goods for hospitals, Laboratory Equipment, Diagnostics, Physiotherapy and Orthopedic technology, , Information and communication technology in healthcare, Medical disposables, Healthcare building technology and such others. With medical as well as hospitality professionals converging at the fair to check out on the latest devices and procedures that can revolutionize surgical as well as medical processes, the fair provides an opportunity for exhibitors from around the world to present their products to some of the world's most moneyed men who would willing lap up technologically superior products for their healthcare facilities. A common ground for medical experts as well as business head honchos, this fair is one of the largest shows in the Middle East.
2015 Edition:
87.454 visitors from 142 countries
3.900 exhibitors from 70 countries
more than 30 national pavilions
Come and meet us during the show on our joint stand with ATLAS Medical
N° SAF 10.